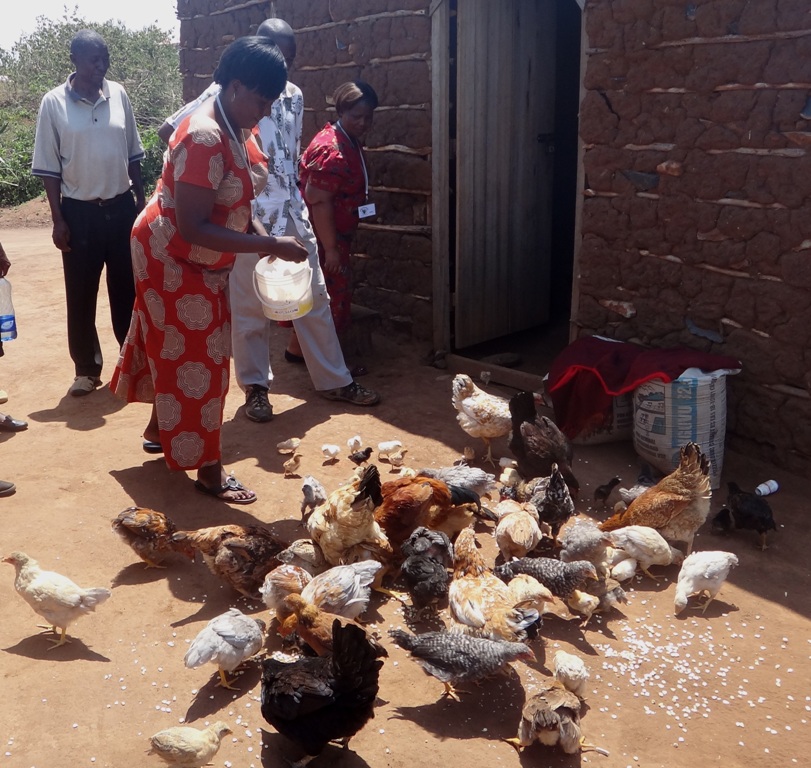 Jane Achieng from Kanywegi runs a successful community poultry project and currently training eight (8) other women in her village. Jane who once could not feed and educate her children in Nyalenda Slums is now able to afford healthcare, school fees and a balanced diet of three meals a day.
She moved into this new community with three (3) chicken in 2012 after a 6 weeks course with SLEC International and has had a population of upto 500 chicken. She has recently added geese into her flock and looking into the possibilities of rearing guinea fowls and Turkey as the demand for eggs and meat increase.
During her first 6 months in this village, a poultry disease outbreak killed every single chicken in the community but Jane's. The community members reported her to the area chief as a witch but when summoned by the chief, Jane explained that she had been vaccinating her chickens as trained. She was requested to speak at the next chief's baraza on the best practices of poultry rearing.